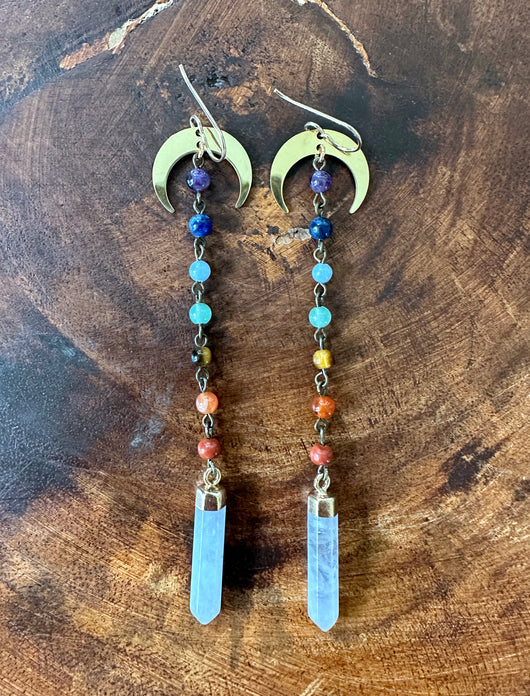 Seven Chakras Crescent Moon Dangles
Regular price $52.00 Sale
Body, Mind + Soul

Each of the 7 Chakras is associated with its own color ~ the Root Chakra is red; Sacral Chakra is orange; Solar Plexus Chakra is yellow; Heart Chakra is green; Throat Chakra is Turquoise; Third Eye Chakra is Indigo; Crown Chakra is Violet. The gemstones used in this piece are commonly used in Reiki healing: red jasper, carnelian, yellow tiger's eye, green aventurine, angelite, sodalite + amethyst.
Quartz stones + 18k gold-plated stainless steel crescent moons.
14k gold-filled earwire.