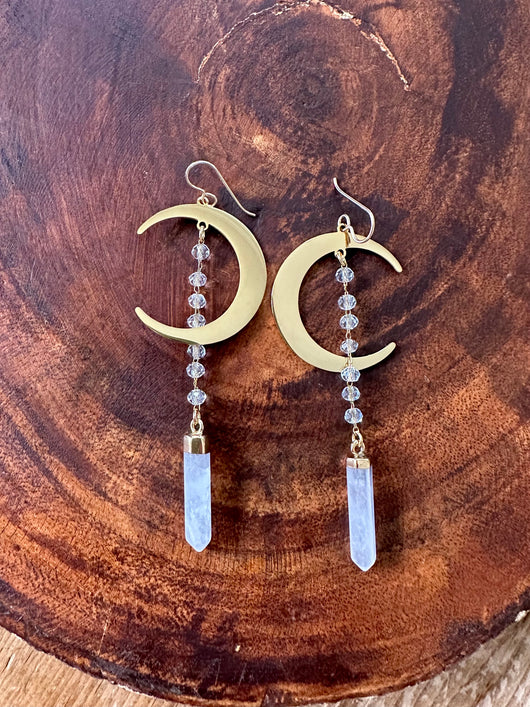 Quartz Crescent Moon Drops
Regular price $52.00 Sale
The "universal crystal" Quartz has been used since ancient times for its healing energies*
Quartz is said to increase the healing properties of other crystals + is believed to be beneficial for spiritual healing, balancing + harmonizing*
Also called the "supreme gift of Mother Earth" Quartz is said to possess a healing energy + the properties of harmonizing + stabilizing + is said to encourage spiritual growth*

Quartz points on crystal chain + 18k gold-plated stainless steel crescent moons.
Earwire is 14k gold-filled
Please Note: The pair of earrings shown in these images may have sold; however, we have stones in stock to create another pair. Please know that due to the handcrafted nature of our pieces + use of natural gemstones + crystals, no two pieces are identical, and there may be variations in the stones' natural colors + sizes + in the final product.