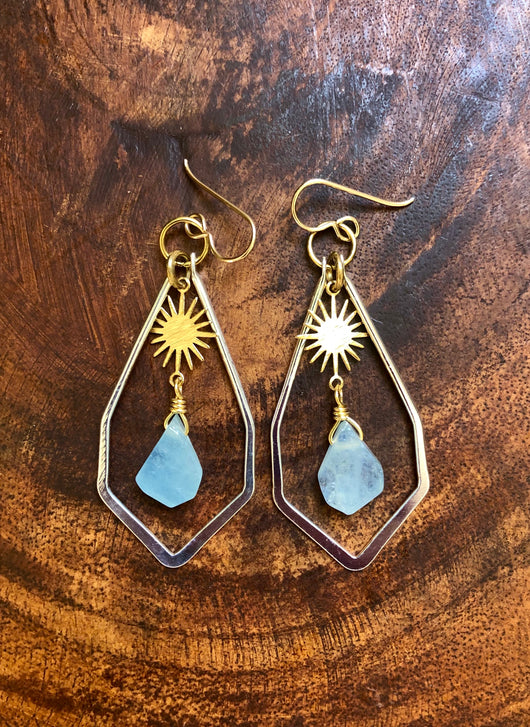 Aquamarine Sun Drops
Regular price $52.00 Sale
Aquamarine is a Throat Chakra stone referred to as the Stone of Courage*
It's calming energies are believed to replace stress + fear with PEACE + TRANQUILITY*
Associated with Water, Aquamarine is said to being rejuvenation + renewal to the mind, body + spirit*
Sterling silver-plated hoops + raw brass suns.
14K gold-filled earwire.
Please Note: The pair of earrings shown in these images have sold; however, we have stones in stock to create another pair. Please know that due to the handcrafted nature of our pieces + use of natural gemstones + crystals, no two pieces are identical, and there may be variations in the stones' natural colors + sizes + in the final product.