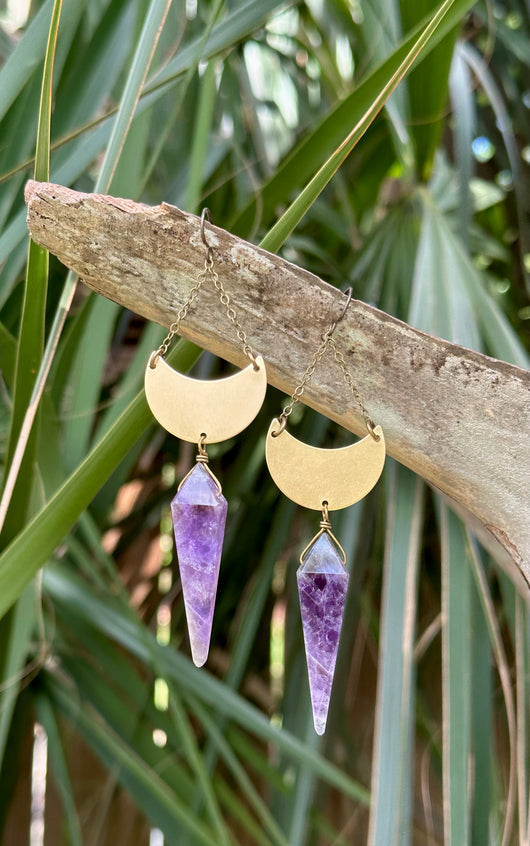 Amethyst Drops
Regular price $58.00 Sale
Gorgeous Amethyst crytals on brass moons
The Niobium anodized brass color French hook earwires are made in the USA from Niobium, a metal element that is usually able to be worn by people who have metal allergies. The manufacturer, TierraCast, states that "Niobium is completely hypoallergenic and with proper care will never tarnish or fade." According to another source, Niobium is always nickel free, because it is a pure metal and not an alloy.
Amethyst is believed to be a protective stone + used by healers as a dream stone + to treat insomnia*
It's also said to have a calming effect + to balance out emotional highs + lows*
Amethyst was traditionally worn to prevent drunkenness*
Please Note: The pair of earrings shown in these images may have sold; however, we have stones in stock to create another pair. Please know that due to the handcrafted nature of our pieces + use of natural gemstones + crystals, no two pieces are identical, and there may be variations in the stones' natural colors + sizes + in the final product.