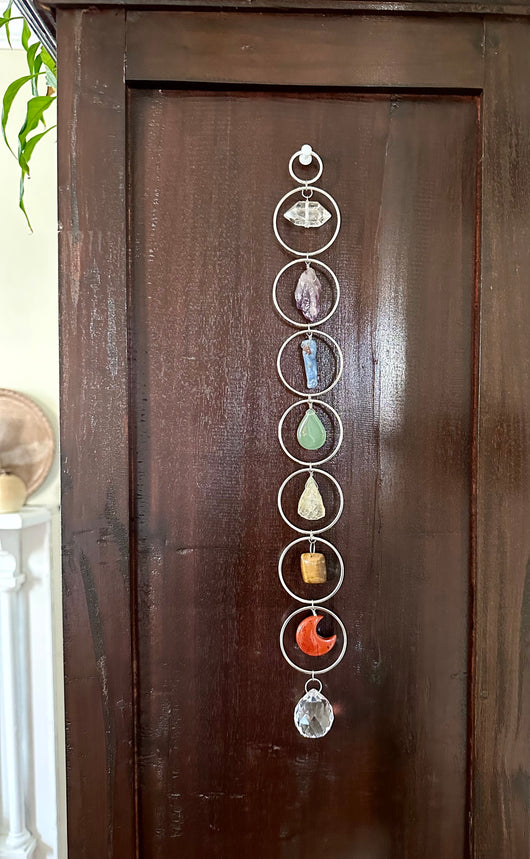 Seven Chakras Wall Hanger
Regular price $130.00 Sale
Each of the 7 Chakras is associated with its own color:
The Root Chakra is Red; Sacral Chakra is Orange; Solar Plexus Chakra is Yellow; Heart Chakra is Green; Throat Chakra is Turquoise; Third Eye Chakra is Indigo; and, the Crown Chakra is Violet.
The gemstones used in this piece are commonly used in Reiki healing and include Red Jasper, Tiger's Eye, Citrine, Green Aventurine, Blue Kyanite, Amethyst, and Quartz.
There is also a suncatcher prism.
Each ring is sterling silver-plated; this wall hanger is recommended for indoor use only.
Gemstone wire + jumprings are stainless steel.