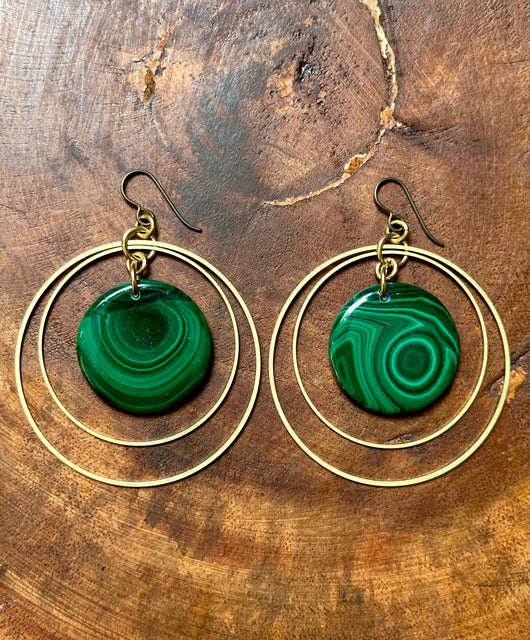 Malachite Hoops
Regular price $58.00 Sale
These gorgeous Malachite stones are paired with brass hoops and Niobium earwire.
The Stone of Transformation, Malachite is said to bring healing + transformation to its wearer + is used by some for deep energy cleaning*
Malachite, also believed to be a stone of intention, balance + manifestation, is said to clear + activate all Chakras + to draw out + hold negative energies (which is why it's recommended it be cleansed often)*
14k gold-filled or Niobium earwires will be used.
The Niobium anodized brass color French hook earwires are made in the USA from Niobium, a metal element that is usually able to be worn by people who have metal allergies. The manufacturer, TierraCast, states that "Niobium is completely hypoallergenic and with proper care will never tarnish or fade."
Please Note: The pair of earrings shown in these images may have sold; however, we have stones in stock to create another pair. Please know that due to the handcrafted nature of our pieces + use of natural gemstones + crystals, no two pieces are identical, and there may be variations in the stones' natural colors + sizes + in the final product.